Target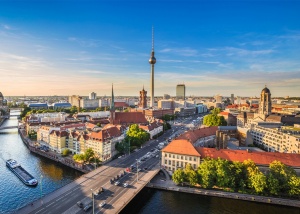 To enter the German University, students who have graduated from High School and passed the Vietnamese University exam must firstly study at the Pre-University School (Studienkolleg). The Pre-University Course aims to foster Vietnamese students to have knowledge and qualifications equivalent to the students who graduated Gymnasium in Germany and help them easily to enter a German University.
Participants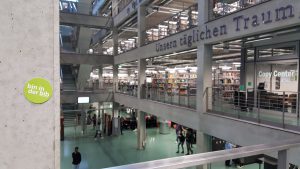 Studying Pre-University and University
Students need to pass the high school graduation and pass the national university exam
German level A2- B1 when applying to join the program.
If students have completed 2 semesters at an university in Vietnam, they can go directly to a German University of the same specialty (without 1 year of preparation).
(Please contact us for more information)
Master program
Graduated students from an university in Vietnam are recognized by the German side, following the condition such as achieving good or higher grade, and a German level proficiency from A2-B1 when participating in the program.
The universities and subjects in German
Germany is a country with an advanced and mordern education system. The German education system is quite uniform in the whole country. You may find many very good universities not only in big cities but also in smaller cities. You can refer to the following universities and disciplines: https://www.daad.de/deutschland/studienangebote/studiengang/en/
The universities and subjects in English
1. The participants of the program are students who have the following criteria:
Desire to studying and working in Europe's leading educational environment in English.
English certificates with high score such as iels, toelf, toeic. 
Good and very good grade at school.
(Also please contact us to get more information).
2. IUBH University – VDWF's partner
IUBH University is an university with a rich experience in training majors in English, especially international management subject. At IUBH, students will learn and practice with partner university, as well as IUBH's partner enterprises in all over the world. We will create for them an ideal global working and learning environment so that they can get used to the multinational working environment in the future.
3. Outstanding majors at IUBH today
Aviation management
Manage international events
Hotel & restaurant management
Tourism management
To enroll in IUBH, please contact us for the best assistance, or register at the following code: AGENT-VDWF84BER to get free of charge REGISTRATION
We are delighted to receive your question.