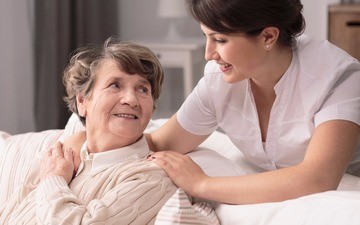 Vocational training abroad in Germany 2019 – 2020 is the choice of many young people in Vietnam. Germany is in need of a lot of human resources, not only highly qualified workers, but also skilled workers, including Nursing profession. The demand for nurses in Germany is huge and increasing quickly. This field is also a very suitable major for Vietnamese youth.
Why should study abroad in Germany?
Germany has a parallel training system, learning theory always goes together with practice. Students after graduation will have high skills, immediately respond to the labor requirements of German businesses, and have stable working positions with worthy wages.
While the training model in Vietnam only focuses on theory and not so much in pratice, after graduating, they are not easily to work in a company immediately and also very difficult to find a job.
Therefore, the Center for Study Abroad VDWF has researched and organized an apprenticeship program for Vietnamese youth in Germany in 2019-2020.
Participants:
Gender: Male, Female
Age: 18 – 28 years old
Education: Graduated from high school or vocational school.
The profession we enroll:
Nurses (Krankenschwester and Altenpfleger)
Special priority is given to students who has been studied or graduated nursing major in Vietnam.
Apprenticeship schedule in Germany
For those who do not have a German – B1, they will take a German training course at the DVS language training center (VDWF) for about 8 months to get the B1 German certificate.
Completion of VISA to study abroad job Germany within 2 – 4 months. After arriving in Germany, under the support from VDWF – Berlin students will continue to learn German to get B2 German (within 03 months).
When entering the vocational program, students will receive  a grant from 700 Euro to 900 Euro / month, according to specific provisions of the practice place, to ensure living expenses during the learning process.
After graduating from the 3-year course, the student has the right to sign a long-term working contract and settle in Germany.
Benefits when participating in the apprenticeship program in Germany.
Receive a grant during the training period.
Be granted a vocational license from Germany after graduation.
Becontracted to work in Germany
Beentitled to settle in Germany
(Please contact us for more information about the program)
We are delighted that you have something to say to us.